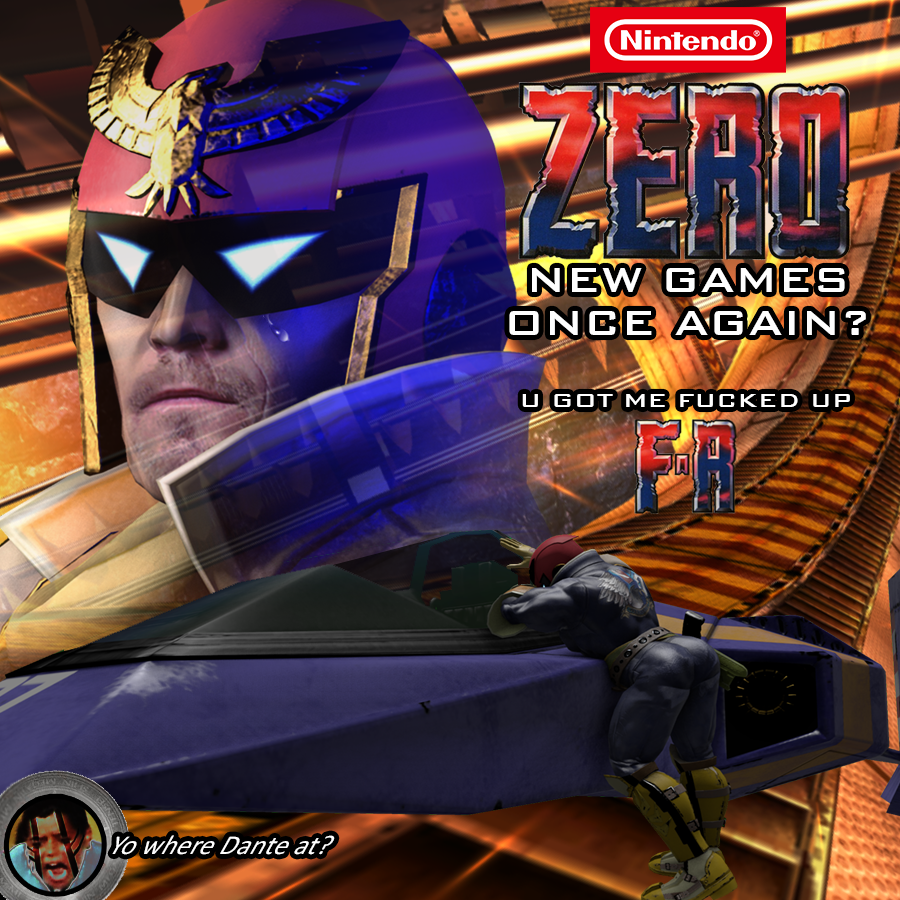 Well, what a cracking Nintendo Direct that was! Everything from new characters in a popular beat-em-up to old classics coming back to grace the Nintendo Switch.

Multiple members of the crew here at Terror-Byte Gaming are ardent fans of the platform so this certainly was great Nintendo Direct for us!. This article also represents a return to covering major announcements and events. We're Back! Strap yourselves in, this will be an adventure!
As part of the Smash Brothers and Xenoblade Chronicles 2 collaboration, it was announced that Pyra received an invite to Smash! Rex's allies, Pyra and Mythra, have been announced as the new challengers in Super Smash Brothers Ultimate, joining the roster as part of Fighters Pass Vol. 2 and will launch in March!
Twitch darlings and the bane of sweet tooths everywhere, our favourite collision of Takeshi's Castle and jelly beans, Devolver Digital's Fall Guys: Ultimate Knockout is coming to Nintendo Switch in the summer of 2021.
Winner of the Independent Games Festival's Grand Prize and Excellence in Design as well as the Best Indie Game at the 37th Golden Joystick Awards, Mobius Digital's 22-minute Sci-Fi time loop Outer Wilds heads to the Switch summer 2021. In previous releases (on PS4/PC & Xbox One) it was priced at US $24.99 although no price for the Switch iteration has been announced yet.
Coming to the west for the first time, Famicom Detective Club: The Missing Heir and Famicom Detective Club: The Girl Who Stands Behind have received full remakes for their first foray in North America!
The Missing Heir will take players on a journey to solve a murder mystery involving a wealthy family in a haunted village, all while coming to terms with their amnesia and in The Girl Who Stands Behind, players will be treated to a supernatural tale and rumours surrounding the mysterious death of a student. Both of these titles originally released for the Famicom Disk System in the eighties and are an absolute treat for adventure lovers. Launching on Nintendo Switch on the 14th of May and if waiting isn't your thing, they are available to preorder on the eShop now.
Musou fans were given one hell of a treat with the latest entry into the Samurai Warriors series, Samurai Warriors 5, will be coming to Switch! Grand one versus one thousand battles with a story revolving around Oda Nobunaga and Mitsuhide Akeshi. With Koei Tecmo saying in the following presentation that it would be a 'fresh re-imagining' of the series, complete with brand new character designs, a fresh storyline and a new style of visual presentation. We can expect this entry into the famed franchise to arrive in Summer 2021.
A remake of the landmark RPG, Legend of Mana is receiving a remake for the Switch nearly twenty years after it's launch on the PlayStation back in 1999. Allowing players to return to Fa'Diel, complete with a new rearrangement of the soundtrack, the ability to switch between the original and enhanced version for your listening pleasure, a new mini-game, the ability to turn off enemy encounters among other upgrades are all slated to be part of the HD upgrade Square Enix is treating Legend of Mana to and with it due to arrive on June 25th it's certainly a title we've got our eyes on!
Monster Hunter fans were treated to a trailer for Monster Hunter: Rise as well as a glimpse at the rather pretty deluxe editions of the Pro Controller and Nintendo Switch console!
Coming to avid fans on March 26th with the game available for pre-order on the store now and the console and peripherals available for pre-order at your local retailer as soon as the situation allows.
One that certainly has us excited, despite none of us being golfers, was Mario Golf: Super Rush! Mario. Golf! Dispensing with the awkward pants and trappings of what could be considered a dull sport to the younger generation, players can engage in Speed Golf, where ever player takes their turn at the tee at the same time!
If the pandemonium promised by Speed Golf isn't your thing, you can take your Mii into story mode, starting out kicking divots out of the grass in the rookie divisions and rising to Shooter McGavin levels of professional golfing, complete with Joy-Con motion controls to really get into the swing of things! You can even bring your Mii into versus mode!
Loads of little releases followed Mario Golf to help keep the pulse racing, or in Stubbs the Zombie's case, slow it right down with Stubbs the Zombie in "Rebel Without a Pulse" getting the HD rerelease treatment on March 16th. For those craving a more story-driven experience, Telltale Games Tales from the Borderlands is coming to switch on March 24th and finally, Capcom Arcade Stadium is bringing us a compilation of Capcoms arcade classics including 1943 for free and other games available in packs such as Ghost n Goblins and Street Fighter II all with Local Co-op play available and it launches later today!
Travis Touchdown is fighting…aliens? Yes! Aliens! In No More Heroes 3, aliens have taken over the world and are hosting a tournament to find out who the best assassin really is! Don't think about just hopping into the melee, in typical Grasshopper Manufacture Inc. style, you need to do odd jobs and earn your place in the tournaments. Fight your way to the top and save the world! No More Heroes 3 launches on August 27th!
Winter 2021 is bringing us the ability to kill demons in…heaven!? Neon White brings us a very energetic, lightning-fast, bullet hell experience from Ben Esposito, the fella behind Donut Country and published by Annapurna Interactive. This title definitely caught 0dinson's eye!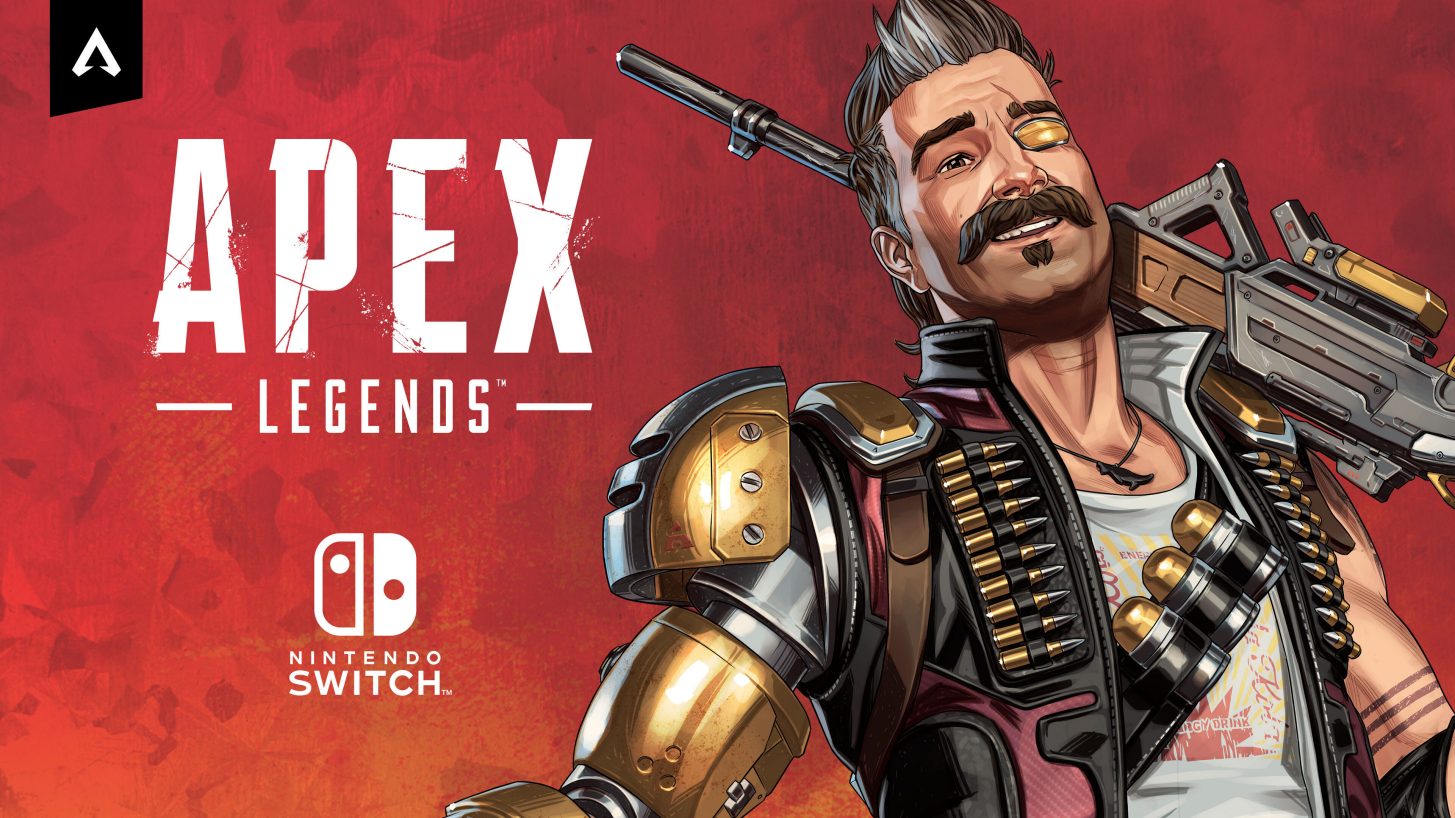 Another peppering of smaller, but no less important and enjoyable titles followed. DC Super Hero Girls: Teen Power hits the console June 4th, Plants vs Zombies: Battle for Neighborville Complete Edition followed with a March 19 date set and, later on in the presentation, Apex Legends, the battle royale from Respawn Entertainment will come to switch on March 9th, featuring 30 free levels for the Season 8 battle pass, double XP for the first two weeks, cross-platform play and will be the same, full-fat title you can play on other consoles so you won't miss out!
Miitopia, the 3DS RPG that revolved around your Miis is hurtling onto the Switch on May 21st. Allowing you to battle enemies, explore other worlds, build, make and break relationships with other Miis on your a-mii-zing quest to save Miitopia,
Originally launching in 2017, this charming little RPG allows you to make your Miis the main cast with characters such as the Evil Dark Lord able to be one of your Miis!
Coinciding with the 35th anniversary of Super Mario Brothers, Tom Nook is adding a new line of items to celebrate in a free update to Animal Crossing: New Horizons. Costumes, the question block and even Warp Pipes are going to be available from March 1st from the Nook Shop! You can even place two warp pipes on different locations on your island and zip between them! The new, free update is coming to AC:NH on February 25th!
New goodies from Square Enix in the form of Project Triangle Strategy (working title,) the latest in SE's HD-2D and a must for fans of Octopath Traveler.
We'll get to take to the world of Norzelia in a tactical RPG, with battles taking place across terrains with multiple levels. Where your choices will have major consequences on the outcome of the story, which characters join your cause and featuring compositions from Akira Senju, of such titles as Mobile Suit Vicory Gundam, Rampo and Red Garden makes it one you don't want to miss out on.
Due to launch in 2021, this is definitely one we're looking forward to. If you're impatient, the demo is available on the eShop to download now.
For fans needing a new multiplayer experience and craving some mayhem. Knockout City is a multiplayer dodgeball game from the studio that gave us Mario Kart Live: Home Circuit. Imagine dodgeball, but turned up to eleven! Coming May 21st.
For those craving some Star Wars fun, a new 3rd person shooter called Star Wars Hunters, by Zynga games will be available this year and free to play!
From the creators of Danganronpa and Zero Escape, we were treated to a blend of sidescrolling action paired with a suspenseful narrative in the new adventure title World's End Club. Everyone seems to have vanished in Japan! Setting off in a captivating journey across Japan, making your way back home to Tokyo both solo and teaming up with the group to overcome challenges galore.
With it being the brainchild of Kotaro Uchikoshi and Kazutaka Kodaka, it certainly looks to be one to pick up, especially with it coming to Switch on May 28th
Another firm favourite of mine and now finally getting the physical release it deserves, Hades! Coming to Switch alongside a swathe of goodies such as a full colour, 32 page character compendium with lots of fresh art from the artist Jen Zee, a download code for the soundtrack by Darren Korb, who composed the soundtracks for Bastion and Transistor. This in combo with the dozens of hours of playtime you'll get out of Supergiant Games' latest offering, it's definitely one to pick up when it launches March 19th.
Rumours have been doing the rounds regarding Koei Tecmo's plans to release a collection of the Ninja Gaiden reboot trilogy and it seems those rumours came up trumps. Ninja Gaiden: Master Collection featuring Ninja Gaiden Sigma, Ninja Gaiden Sigma 2 and Ninja Gaiden 3: Razor's Edge together, allowing us to cut through swathes of baddies as Ryu Hayabusa once more. All previous DLC from the titles included extra costumes, game modes etcetera are all included and will be available on June 10th.
For fans of the Musou style Hyrule Warriors: Age of Calamity, we were treated to the news that we would be getting an expansion pass! Available June 2021, Wave 1 adds more characters, weapon types, challenges and new challenge enemies, with Wave 2 arriving November 2021 giving us more stages, more character vignettes, an even further expansion of the roster and new battle skills. All for twenty dollars with preorders going live later today!
We were treated with the final trailer for Bravely Default II and the final demo being available on the eStore ahead of its release on February the 26th. On top of that, we also have Ghost 'n Goblins: Resurrection, featuring local co-op for the first time with three supporting characters launching February 25th and the Square Enix Sci-Fi masterpiece, SaGa Frontier is getting the HD treatment in SaGa Frontier Remastered, coming to switch April 15th.
Being greeted by Aiji Aonuma, the producer of the Legend of Zelda series, we were given an apology for the lack of news regarding Breath of the Wild 2 but assured that development is progressing smoothly with more information to be released later this year. What we didn't expect is the announcement of a new Legend of Zelda title to be coming on Switch, especially it being the last mainline entry into the series, Skyward Sword! Originally released in 2011 on the Wii it is now being brought to the switch with enhanced controls for both motion control using the Joy-Cons instead of the Wiimote and Nunchuk as well as button only controls to make it playable and enjoyable across both the Switch and Switch Lite.
Preorders are live on the Nintendo eShop with the title itself launching on July 16th! If that wasn't enough we're also getting The Legend of Zelda: Skyward Sword edition JoyCons! Its all go for Zelda fans!
Finally, to top off what was an eventful keynote we were graced with the beginning of a new cinematic, a scavenger looking type in a desert until it turned out to be character creation. A new Inkling meaning a new Splatoon title, Splatoon 3!
From what was shown off, it looks stunning. Splatoon shook up the arena shooter scene with its original release on the WiiU and has gone from strength to strength since. Pegged for a 2022 release it made for a surprising finale to the Nintendo Direct showcase!
So that concludes our round-up of the February 17th Nintendo Direct showcase! I'd like to take the time to thank you for going through the whirlwind of a show it was with us and would love to hear your thoughts! What games are you excited for? Are you pulling on your tweed pants to hit the green in Mario Golf: Super Rush or is news of some beloved classics returning more up your alley?
Catch you all next time! -Z